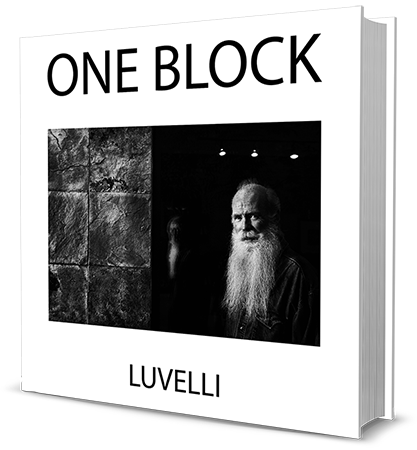 "ONE BLOCK" Limited Edition Book Signed w/hologram Verification
$ 1,250.00
Remaining 0/200: No availability, all copies have been acquired. Please check auctions.

 One Block presents some of the greatest images from Luvelli, one of the world's most unique and outstanding street photographers. This collectors publication displays Luvelli's power to capture the essence of a single block in an eclectic Midwestern United States township.
"ONE BLOCK", 200 Limited Edition Signed copies.
Each Limited Edition copy arrives with a Certificate of Authenticity with Hologram Verification.
Dimension: 10" x 10"
Pages: 96
Hardcover
Related products